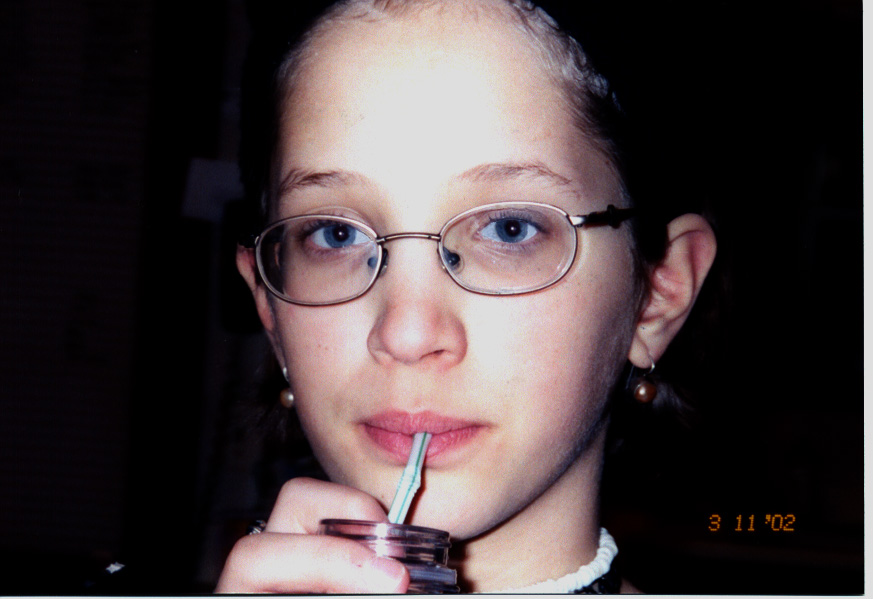 Cindy's week at the Upper Peninsula, Michigan. Aug. 2003
Tim, Savannahs sisters boyfriend, buried us in the sand and left us there!

Savannah and I are at kitch-a-ti-kippi a spring in Michigan.
NOODLE FIGHT! Savannah, Tim, Brittany and I are all hitting eachother with toy noddles.
This is me at Rocky point in what savannah and I call our bathtub.
Heres baby Dylan playing in the sand all happy and cute! To the left of the picture is Brittanys and Tims sandcastle that took around 2 hours to make with the execption of Dylan throwing stuff at them.
This is at the bottom of a sand dune with Carrie, dylan and me!
This is outside at about 10:00pm and you can barley see the bon fire in the back. From left to right its me, Savannah, Chelsea, Savannah & Chelseas grandma, and Carrie.

Here me and Sav. are finally tanning but it didn't work out as well as we thought because we forgot one tiny little detail.....Dylan.


This is me on the deck of our cabin and I look so fat in this picture its not even funny but i had to put it on my site because the fire looks too cool!

This is Savannah and me on her grandparents bicycle built for 2 and we rode like 5 miles or somthing alomst everyday on that bike.
This is us at Chexios (sesh-wa) point from left to right is me, Katia, Carrie, Dylan, Chelsea, and Savannah.
Me and my friends all over again!
This is me and most of my friends at olson enjoying a super cold day at the Woodstock square. On the top of the pyrimid is Savannah, in the second row from the top is Selina(right) and Hannah(left). The middle row from left to right is Kelsey, Kristina AKA pokey, Alex, Stephanie B., and Ali. On the bottom row from leftf to right is Cairo who just moved from Arizona and is still getting used to the wheather. Then its Stephanie F., me, and the last two Krystie and Sam.


This is me and Olivia at a school pic-nic watching a kickball tournament.